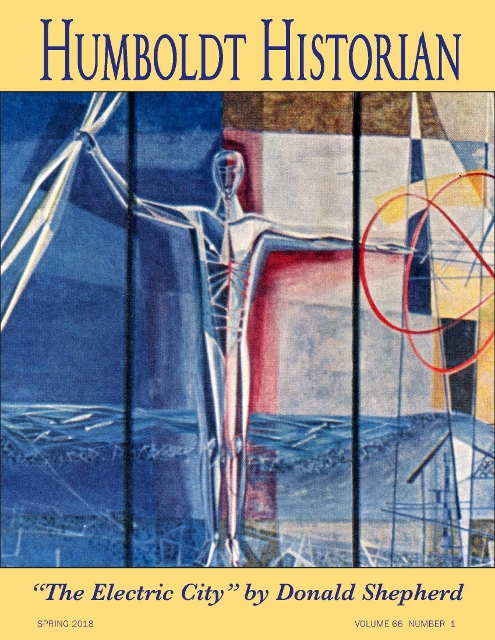 Donald Shepherd, Artist & Designer
Frances Shepherd-Shatz and Marvin Shepherd
The life story of Donald Shepherd (1930-2002), from his early life and artistic development in Humboldt County, to his distinguished professional life as an artist and designer with a national reputation.
World War I Pilgrimage to Belgium and France
Peggy Wheeler
The Wheeler family pay their respects at World War I cemeteries during the 2017 centennial commemoration events, which include an honoring of American servicemen that has great personal meaning for the Wheelers.
Frontier Justice and Daniel T. Woodman
Karen Campbell Hendricks
The man who took on the King Cattleman, George E. White.
What was a Bull-Puncher?
James R. Garrison
HCHS archivist James R. Garrison introduces "The Lay of the Last Bull-Puncher," which recalls a onetime invaluable taskmaster in the Humboldt woods.
Francis Louis "Polly" Bull
Nan Abrams
Francis Bull's sudden death as a young man would inspire his mother to donate property to build the Arcata Veterans Memorial Building.
The Arcata-Samoa Team: 1940 Winners of the County League
Jack Nash
A short baseball biography of each of the players is provided by Humboldt baseball historian Jack Nash.