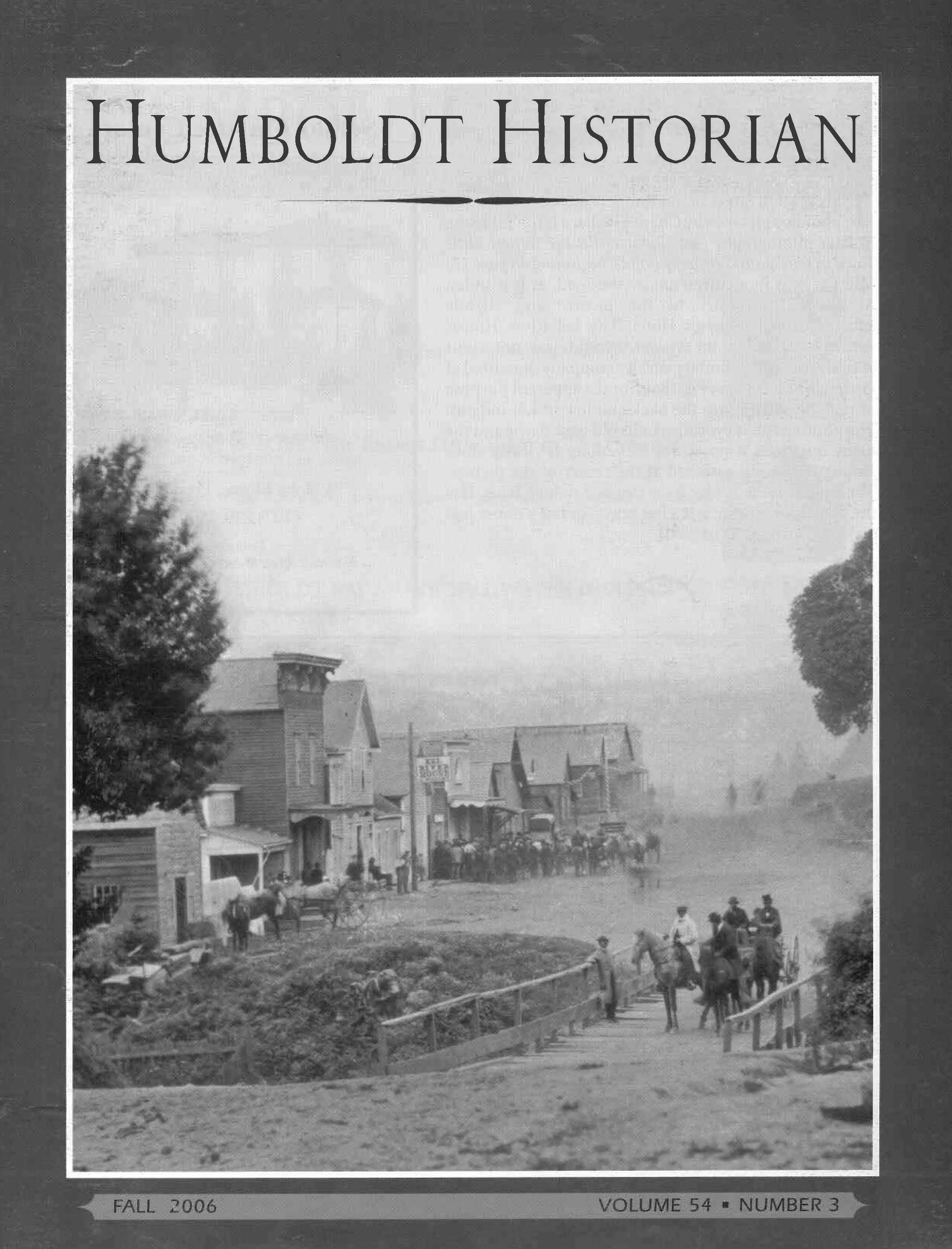 Winning Seasons
Deborah Meador
A scrapbook reveals the triumphs of a remarkable women's softball team.
Rhonerville: "The Busiest Little Town in the County"
Jerry Rohde
A history of old Rohnerville, from its brave beginnings to its final conflagration.
The Humboldt Bay Municipal Water District After Fifty Years
Jerry Colivas
Looking at the Water District as it has confronted the challenges of providing an adequate and safe water supply since its formation in 1956.
The Pioneer Perrott Family
John Perrott
Part two of the Perrott Family saga highlights the lives and contributions of William Perrott, who settled the family's Table Bluff Ranch in 1865, and his descendants.
The Ballad of the Fortuna Fruit Cannery
Suzanne Forsyth
Uncovering clues to a small village industry in 1892.